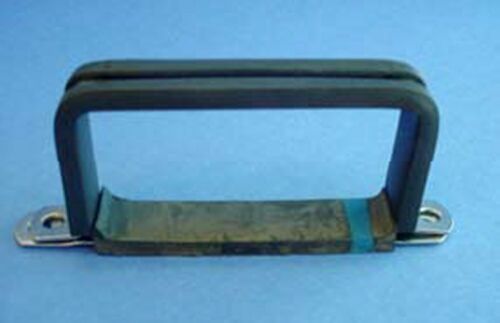 E&E Trading
NAS1677C10-26T STRAP CLAMP, RETAINING- CUSHIONED, RECTANGULAR
MATERIAL:
STRAP -

2024 ALUMINUM ALLOY (UNS A82024), ALCLAD PER AMSQQ-A-250/5, CONDITION T4 OR T42. CORROSION RESISTANT STEEL 302 (UNS S30200) PER AMS 5516 OR 321 (UNS 32100) PER AMS 5510 OR 304 UNS S30400) PER AMS 5513

CUSHION -

SYNTHETIC RUBBER, CHLOROPRENE TYPE (NEOPRENE) PER AMS3209.
SILICONE RUBBER PER AMS3303
POLYTETRAFLUOROETHYLENE (PTFE) PER AMS3652
FABRIC POLYBENZIMIDAZOLE (PBI) FIBERGLASS POLYTETRAFLUOROETHYLENE (PTFE) IMPREGNATED PER AMS3677.

FINISH:

CRES - PASSIVATE PER AMS2700, METHOD 1, CLASS 4
ALUMINUM - NONE
PTFE - SODIUM TREATED (DECREASED SLIPPAGE CHARACTERISTICS)
PTFE - NONE (NATURAL)
Copy of Manufacturer Certificate of Conformance is available for an extra charge. Please click Manufacturer CofC box above, if you need Manufacturer CofC. Click here to see manufacturer CofC formats.
| | |
| --- | --- |
| Shipping: | Standard Shipping (starting $9.99 for US) |
| Ships to: | USA, Canada, Mexico, India, Ireland |
| Return Policy: | See our return policy |
Please read our Terms & Conditions. By purchasing an item from our store, buyer acknowledges and accepts our terms and conditions.
---
More from this collection